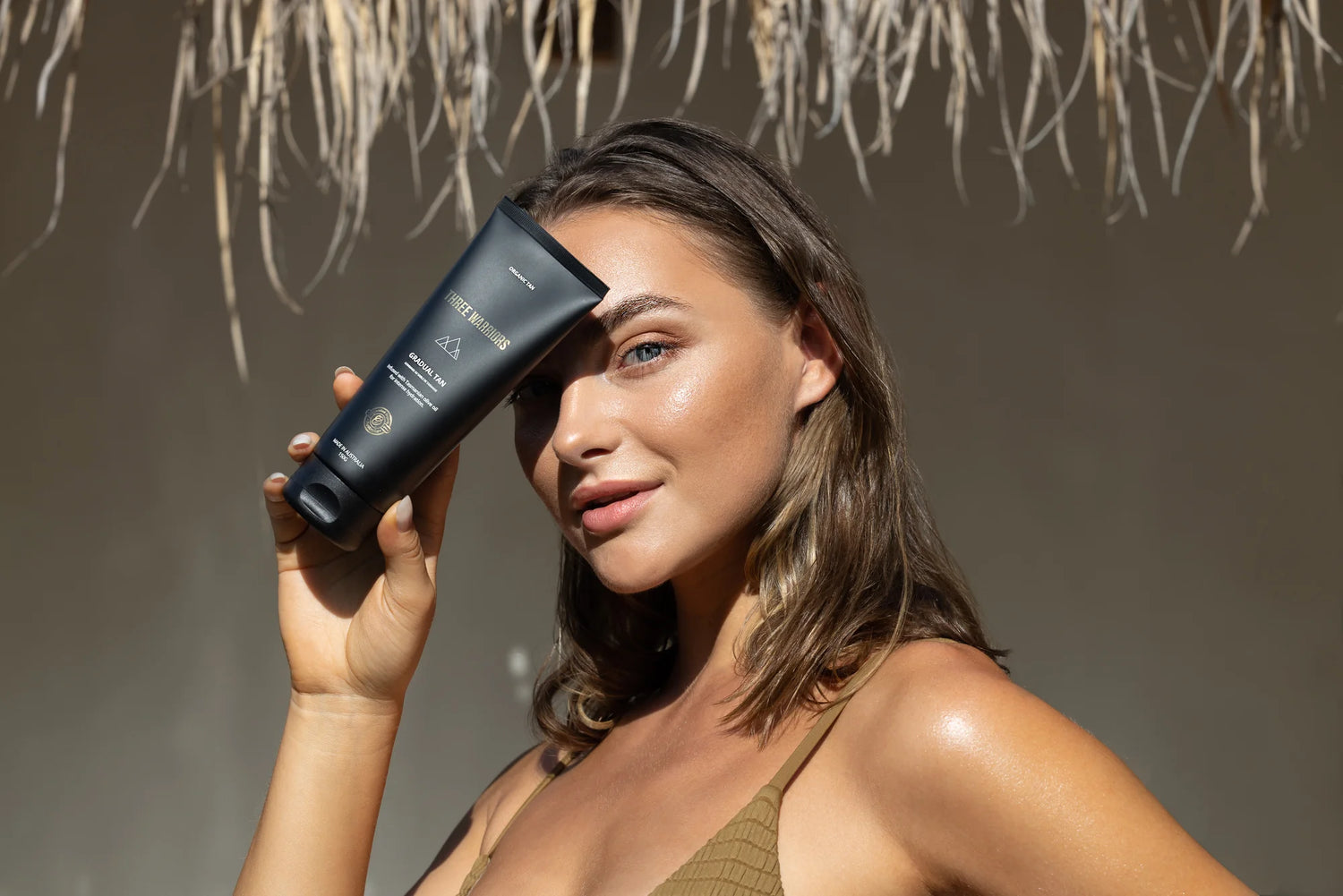 Full Body Spray Tan $50
At Turu we pride ourselves on delivering flawless tans. We use Moroccan Tan, and Three warriors LOW TOX solution.
With 1, 2 and 4 hour formulas, it's easy to create a perfect, streak-free spray tan every time with 6 shades to customize your wants and needs!
QUICK DRYING
AUSTRALIAN MADE
SUITABLE FOR ALL SKIN TYPES
DEEP ABSORBING NOURISHMENT
NON-OILY & NON-STICKY FORMULA
ALCOHOL FREE
ALL NATURAL INGREDIENTS
PARABEN & PEG FREE
ORGANIC ARGAN & ROSE HIP OIL
Pre-Care for your spray tan

Book your tan to be applied 1-2 days before your event for the best results.
Wax or shave 8-24 hours before your spray tan.
Do not apply moisturiser, lotions, deodorant, perfumes or body scrubs that leave an oily residue on the day of your appointment. These will act as an inhibitor to the tan.
Wear dark and loose clothing along with loose shoes or thongs.

After-Care for your spray tan

Do not touch your body while your spray tan is drying.
Leave the tan on for 2-4 hours to develop before showering make this shower quick using warm water and do not wash your hair. Pat yourself dry with towel. Your tan will fully develop over the next 8hours.
Moisturise daily to preserve the tan for the longest time. We recommend Moroccan tan Luminous available at TURU.
Have light, cooler showers if you wish to maximize tan longevity.
Wear SPF sunblock - self tan does not offer any sun protection.
Use a tan remover mitt when you are ready to remove the tan, generally after 7-10 days. We recommend tan off mitt available at TURU.

Book Now