Dermaviduals  -SKIN TREATMENTS
BESPOKE DERMATOLOGICAL SKIN CARE
Just like fingerprints, every skin is unique. That's why we don't believe in a blanket approach to skin care and neither should you.
dermaviduals membranes (free of emulsifiers) ensure penetration of active ingredients.
Skin barrier membranes (from stratum corneum) integrate perfectly matching the dermaviduals creams.
Conventional creams containing emulsifiers can cause barrier disturbance making penetration far less effective.
The Dermal Membrane Structure (DMS) as seen above has a direct affinity to the structure and function of the cell membranes and the bilayers of the epidermis. This ensures your skin receives only the best in the pure and active ingredients.
Skin Consultations
In Salon Skin Consult With LED - $80/60 minutes

In this consult you will fill out a detailed client consultation form, share what your skin concerns and your #skingoals. You will be educated on the importance of your skin's barrier and how it affects your overall skin health. An analysis of your current skincare will identify if the ingredients have been harming or helping your skin. Your therapist will educate you on our holistic approach to treating skin and identify possible internal driving factors and if needed will refer you to some incredible naturopaths or functional practitioners further investigation. Your therapist will perform an Advanced Skin Analysis to assess your skin type and deficiencies within the skin. Using this collective information about your skin health, a customised skincare prescription will be designed for you using the Corneotherapy skincare range – Dermaviduals. A treatment plan (consisting of therapeutic facials and possible skin needling) will be created for you to ensure you reach your skin goals over the next 6-12 months. Receive 20% off all first time products with this appointment.

Online Skin Consults - $50/45 Minutes

Once you have booked in, you will receive an email or text message containing our online consultation form that we will require you to completely fill out before your appointment time, incluidng sending images of your face/ to our salons email address so we can be fully prepared for the appointment. This consultation will be an over the phone appointment unless organised otherwise. In this consult you will share what your skin concerns and your #skingoals. You will be educated on the importance of your skin's barrier and how it affects your overall skin health. Receive 20% off all first time products with this service.

Skin Health Review - 10/15 minutes

Complimentary, for existing clients only, already on dermaviduals wanting to touch base about their skin and skin care, purchase product ect.
Glow Booster Facial $60
Our Glow Booster Facial is a 30 minute skin treatment to give your skin the most hydrating boost. This treatment includes an enzyme peel paired perfect with a steam facial, exfoliant, and finished with hydrating finishing products and moisturizer. This facial treatment is perfect for a pre weekend glow up before an event or to have 30 minutes out of your day for yourself.
Signature Facials
Level 1 - $99/45 minutes

This treatment will include a thorough cleanse of the skin following an enzyme exfoliant that will clear away any redundant skin cells while your relaxing away under the steamer. You will be treated to a cool and hydrating mask that will leave your skin with a plump and soft foundation to finish your treatment with a moisturiser, lotion, spf and eye cream.

Level 2 - $110/50 minutes

This facial is designed to do some deep barrier repair – think all things soothing, smoothing and nourishing. Your skin will be loaded up with a healthy dose of essential nutrients and you'll walk out feeling hydrated and glowy. In this facial you will be treated to one of our two peel off masks specially chosen by your therapist depending on what your skin is craving.

Level 3 - $140/1 hour & 15 minutes

Think clinical results in the most relaxed environment.

This facial is extra LUXE – Name your concerns and we'll tailor the treatment for you. Including a individual mask, a peel off mask AND 10 minutes of LED this facial will send you into a deep relaxation while serving your skin with the most beneficial professional products our salon has to offer. Includes scalp, hand and arm, neck and deck massage.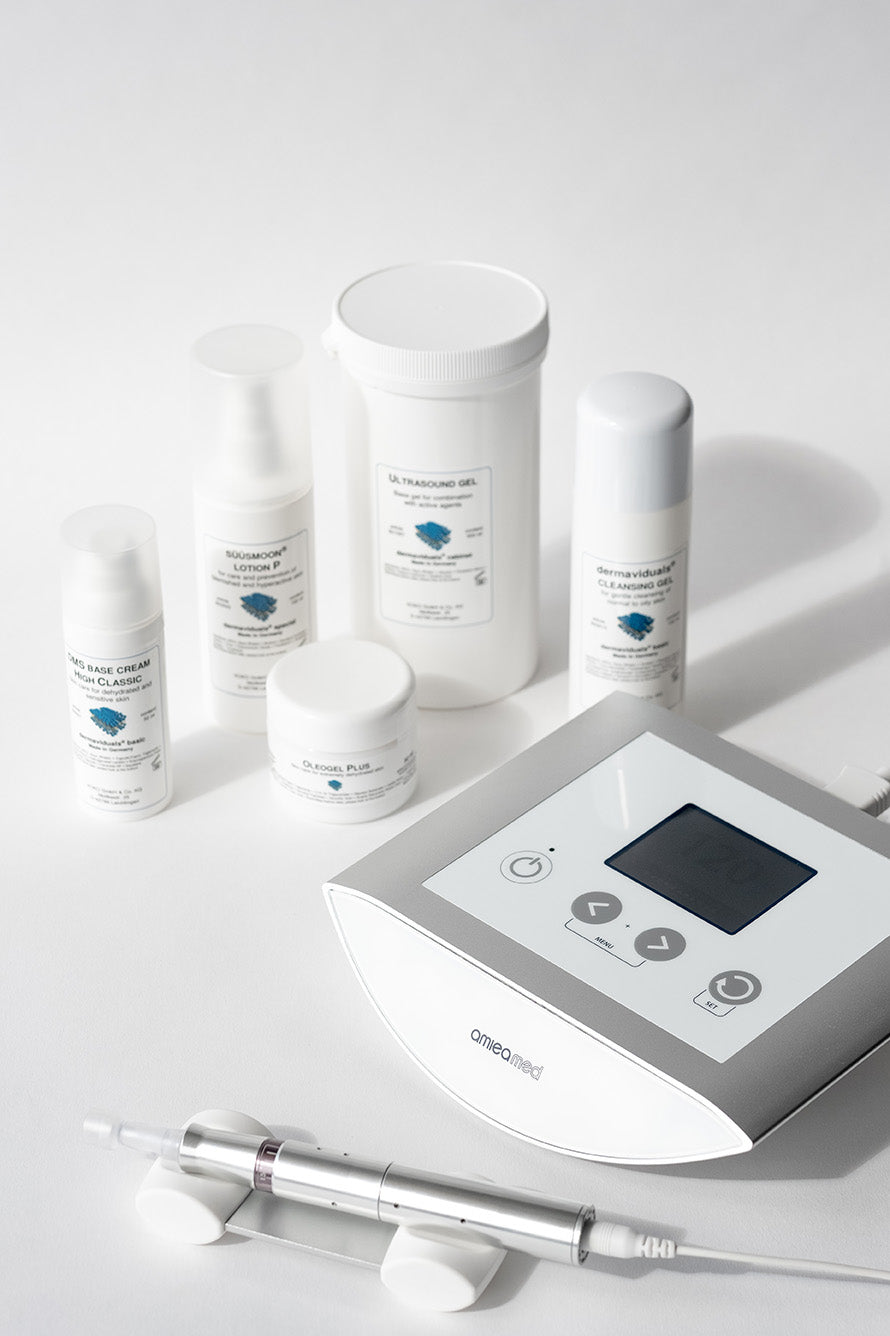 Skin Needling $295
Our exceed machine is a medical microneedling device clinically proven to visibly reduce wrinkles & treat acne scarring, in particular, to reduce the depth of scars and to normalise the skin structure.
We encourage all of our clients to have their skin fully prepped with their skin care before any skin needling sessions. Please speak to one of our skin therapists to know all the things about skin needling preparation and by booking in for a skin consultation so we are able to give you the BEST results. Skin needling packages available.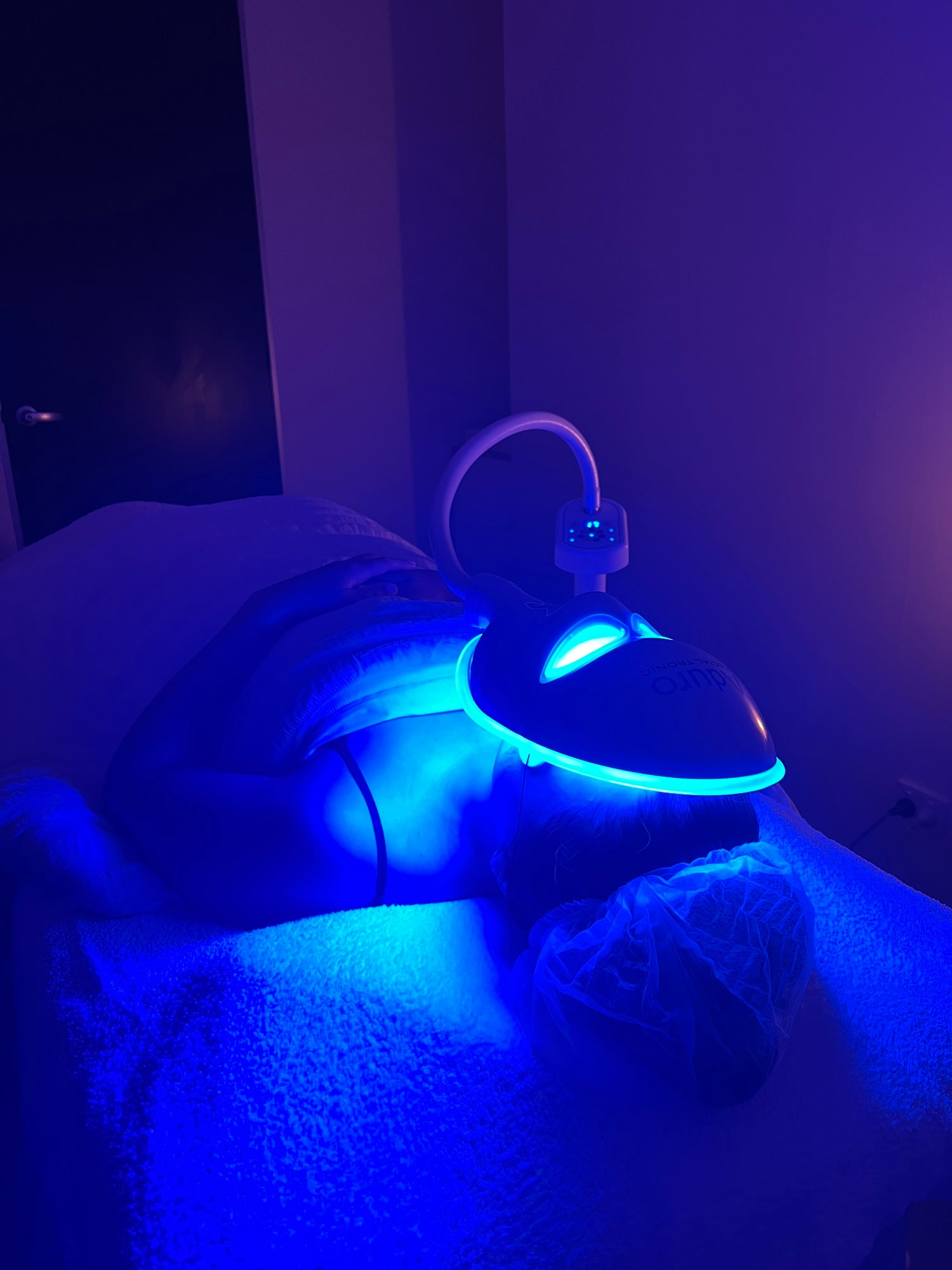 LED Therapy Facial $69/30 Minutes
See your skin in a new light! 
Includes facial cleanse and 20 minutes of LED Light Therapy. LED light therapy offers a therapeutic light treatment that is safe, non-invasive and chemical free. The LED-mask is proven to be widely effective in clearing up acne, evening skin tone, combating dull/dry skin, reducing wrinkles, post inflammatory, scarring, rosacea, redness, soothing  irritations, and generally revitalizing the skin. The Aduro LED Mask combines all the benefits of EIGHT different LED light wavelengths with added bonus of infra-red skin technology to boost your result.
For optimum results, a course of at least 6 treatments (2 x a week for 3 weeks) is recommended.  Ultimate results are achieved with 12 treatments.
Add on LED to any facial treatment $39
Add on a Hydrogel Collagen Infused:
Face mask  $20
Eye mask    $15
Lip mask    $15
LED PACKAGES
Prepay 12 Signature LED Light Therapy Treatments  $789
Prepay 6 Signature LED Light Therapy Treatments  $389
Book Now